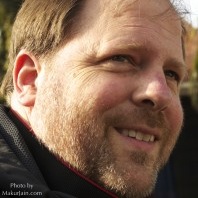 Personal Update 201606 | 30 June 2016 | Thursday
Greetings,
I hope you're doing well. Thanks for taking a moment to read my latest update.
Bicycle Riding
At the start of June, we had a trailer hitch put on our car to accommodate a bicycle rack. So, now I've been driving around with my bicycle on the back of the car. With so many trails around the Iowa City area, I'm able to get in a short bike ride between appointments or after my workout at the gym. Having the bicycle rack on the car allows me to visit trails in the Iowa City area that I might not otherwise get to. I'm able to enjoy more riding.  I created a YouTube video about the Küat bicycle rack.
Wellness Focus
I'm continuing my focus on exercise, fitness, and wellness. Over the past month I've been eating a high protein and low carb diet, and combined bicycle riding and weight lifting for a good overall workout. I created a YouTube video that explains my strength training workout.
Thanks!
Many thanks to all of you who keep in touch and provide support for the work I do.
~ Greg
__________
Want More News? For additional news and updates you can subscribe to the Resources For Life Newsletter by sending an email to resourcesforlifenews-subscribe@yahoogroups.com
Origins. For those of you who are new to these monthly personal updates, they began about 15 years ago out of a desire to share from my personal life about topics of lifeways (faith), health, career, finances, relationships, effective living, and activism. This is based on the life map presented on the Resources For Life website.