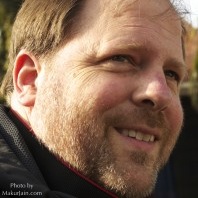 Personal Update 201610 | 31 October 2016 | Monday
Greetings,
I hope you're doing well. Thanks for taking a moment to read my latest update.
Wellness
I'm getting closer to reaching my various wellness goals. This month I lifted over 93,000 pounds cumulatively and walked over 228,000 steps climbing 451 floors. Today my blood sugar was at 100, and my blood pressure remains at about 120/80 while resting. I've been spending more time on my bike and enjoying nature hikes with Makur. So, the benefits are showing.
Photography
We recently upgraded our phones from the 2-year-old iPhone 6 Plus to the iPhone 7 Plus. With the new camera features in the iPhone 7 Plus, I'm getting a renewed interest in taking photos and sharing them. Mostly I share them through Instagram and Facebook, but I hope to return to sharing my 'photos of the week' as I did in the past.
I wrote an article about buying the right camera where you can see some of my recent photos with explanations about which camera was used to take the picture and why. Be sure to check that out.
Activism
I'm continuing with my pursuit of public interest work and service projects. One area of interest is architecture and urban planning. In that regard, I've been producing regular podcast audio conversations with City Councilman Rockne Cole of Iowa City through my IowaCityArchitecture.com organization. You can find the podcasts at SoundCloud.com/IowaCityArchitecture.
Thanks!
Many thanks to all of you who keep in touch and provide support for the work I do.
~ Greg
__________
Want More News? For additional news and updates you can subscribe to the Resources For Life Newsletter by sending an email to resourcesforlifenews-subscribe@yahoogroups.com
Origins. For those of you who are new to these monthly personal updates, they began about 16 years ago out of a desire to share from my personal life about topics of lifeways (faith), health, career, finances, relationships, effective living, and activism. This is based on the life map presented on the Resources For Life website.