Personal Update 201409 | 30 September 2014 | Tuesday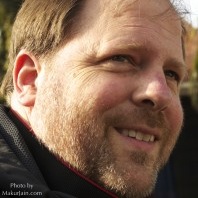 Greetings,
I hope you're doing well. Thanks for taking a moment to read my latest update.
Wellness. I've been experimenting with a new wellness program I'm developing. On the program, I was able to lose about 8 pounds and the program has a positive impact on blood pressure as well as blood sugar levels. The diet portion of the program excludes breads, foods high in refined sugar, and drinks with caffeine. Cheese is used as an effective appetite suppressant (effective once breads, sugars, and caffeine is removed). The exercise component involves strength training, bicycle riding, and walking. I'm still tweaking the system and documenting the results. I'll probably write more about this on my SuperShrinkMe.com website.
Ubuntu Linux. Last month I began using the Ubuntu Linux operating system. This newsletter is being created using Ubuntu. With Ubuntu as my primary computing platform, most of what I do will be done using Ubuntu. From my initial experiences over the past few weeks, I've written up an extemporaneous listing of the software needed for completing most tasks in Ubuntu. I'm hoping the move to Ubuntu will help me be more able to support others who choose Ubuntu.
Social Networks. For quite a few months I'd been staying regularly active on Facebook, Twitter, Pinterest, LinkedIn, Tumblr, and other social networks. This month I took a break from being online so much, and took more time off-line to refocus on my priorities while evaluating how effective social network are as a method for actually accomplishing anything. I'll write more about this in future articles.
Technology Writing. Most of the writing I've been doing this past month has been technology related. You can read those articles on the IowaCityTechnologyServices.com website News Feed.
Many thanks to all of you who keep in touch and provide support for the work I do.
~ Greg
__________
Origins. For those of you who are new to these monthly personal updates, they began as a desire to share from my personal life about topics of lifeways, health, career, finances, relationships, effective living, and activism. This is based on the life map presented on the Resources For Life website.