Personal Update 201408 | 31 August 2014 | Sunday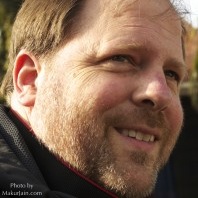 Greetings,
I hope you're doing well. Thanks for taking a moment to read my latest update.
New Web Page Header Images. If you visit my About Greg Johnson website, you'll notice that there are now new header images for the website. Some of these are from my trip out west this summer.
Ubuntu Linux. Today I switched from using the Apple operating system over to Ubuntu Linux. The transition was surprisingly easy. This newsletter is being created using Ubuntu. With Ubuntu as my primary computing platform, most of what I do will be done using Ubuntu.
Here are some of the benefits to using Ubuntu:
Versatile. Ubuntu installs and runs on Windows computers and Apple computers. It runs quite well on older used computers that cost around $150. It also runs on the $40 Strawberry Pi B+ computer. If you have a mix of older Apple and Windows computers lying around, you can get them all running with Ubuntu.
Low Cost. It's available for free, although you may want to donate something toward development.
Quick Setup. It installs fairly quickly without much configuring.
Compatible. Because it includes the LibreOffice suite (a free equivalent to Microsoft Office), there's no need to pay for and install additional software.
Mobile Ready. If you use cloud storage for files, or an external drive, you can be up and running in minutes. For those using Google Chrome and Google Drive, your files and favorite bookmarks can be quickly available.
I'm hoping the move to Ubuntu will help me be more able to support others who choose Ubuntu. For those hesitant to continue spending hundreds or thousands of dollars annually on computers and software, this might be an option worth considering.
Technology Writing. Most of the writing I've been doing this past month has been technology related. You can read those articles on the IowaCityTechnologyServices.com website.
Many thanks to all of you who keep in touch and provide support for the work I do.
~ Greg
__________
Origins. For those of you who are new to these monthly personal updates, they began as a desire to share from my personal life about topics of lifeways, health, career, finances, relationships, effective living, and activism. This is based on the life map presented on the Resources For Life website.