Personal Update 201403 | 31 March 2014 | Monday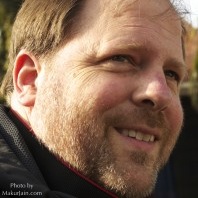 Greetings,
If we're not already connected on Facebook, please visit my new Facebook page and click Like.
I was able to do quite a bit of writing this past month. Mostly my posts have been on the Iowa City Technology Services website. See under Recent Posts on that site. I've also posted some content to the ResourcesForLife.com website. You can see those items listed on the main page.
Work is going well. I have a lot to report, but I'll wait until the current projects are completed before announcing them.
Many thanks to all of you who keep in touch and provide support for the work I do.
~ Greg
__________
Origins. For those of you who are new to these monthly personal updates, they began as a desire to share from my personal life about topics of lifeways, health, career, finances, relationships, effective living, and activism. This is based on the life map presented on the Resources For Life website.