Personal Update 201402 | 28 February 2014 | Friday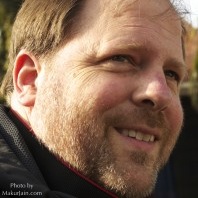 Greetings,
If we're not already connected on Facebook, please visit my new Facebook page and click Like.
On January 29, I launched my first personal website, AboutGregJohnson.com. It'snice to have a centralized online hub for my life.
During the month of February, I worked on tweaking the site, and added a few articles. It's been nice to have a centralized online hub for my life. I've started posting a daily message on the home page to let people know my availability.
In addition to improving my personal site, I updated many of my other partner sites with the new theme design. Mostly this involved developing a top page graphic header and moving some of the page widgets around.
This past month I've been donating time to local non-profit organizations as a website consultant, while also ramping up my various business ventures, so things have been busy on all fronts. I'll report more next month.
Many thanks to all of you who keep in touch and provide support for the work I do.
~ Greg
__________
Origins. For those of you who are new to these monthly personal updates, they began as a desire to share from my personal life about topics of lifeways, health, career, finances, relationships, effective living, and activism. This is based on the life map presented on the Resources For Life website.