Personal Update 201401 | 31 January 2014 | Friday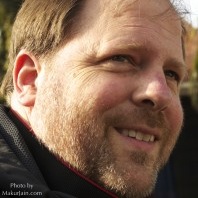 Greetings,
If we're not already connected on Facebook, please visit my new Facebook page and click Like.
It's been more than 15 years since I launched the ResourcesForLife.com website. During that time, I've used the site as a home for many organizations and initiatives. It's also been my personal home on the Internet.
For about 12 years, the Small House Society grew and flourished on the RFL website – while using Yahoo Groups as a platform for community building, collaboration, and online discussion. Eventually it was clear that a free-standing website would better serve the small house moment. So, this summer I launched SmallHouseSociety.net and moved much of the SHS content to that site.
Over the past few years, I've setup independent websites for my other interests including photography, language learning, social justice, music, and consumer advocacy, as well as my consulting work in computer support, data recovery, and technology services.
This month I finally launched my own personal website, AboutGregJohnson.com.
Like other people, I have content and profile pages on and various websites and social networks. Those sites have their own focus, and are limited in how you can organize and present information. So, I created this new website as a single centralized hub for connecting to everything in my online and offline life.
Next month I'll return to sharing about various area of my life.
Many thanks to all of you who keep in touch and provide support for the work I do.
~ Greg
__________
Origins. For those of you who are new to these monthly personal updates, they began as a desire to share from my personal life about topics of faith, health, career, finances, relationships, effective living, and activism. This is based on the life map presented on the Resources For Life website.