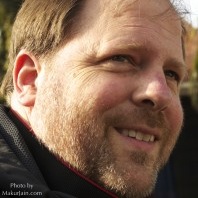 Personal Update 201608 | 31 August 2016 | Wednesday
Greetings,
I hope you're doing well. Thanks for taking a moment to read my latest update.
Career
This summer I studied to become certified with Apple as a qualified repair technician. So, I'm now officially certified by Apple — which is an exciting accomplishment. I'm  one of two authorized repair technicians at the University of Iowa supporting thousands of Apple users. Since Apple computers are so reliable, the job is only part time, so the rest of the time, I continue staying quite busy with my consulting business. One of the highlights of the University work is having an opportunity to work in one of the best repair centers in our region under one of the best operations managers and business leaders I know.
Wellness
As mentioned previously, my primary focus these days is losing weight and maintaining optimal health. Over the past month I've been eating a high protein and low carb diet, and combine bicycle riding with weight lifting for a good overall workout. This month, I added elliptical and more walking in addition to bicycling and strength training.
Small Houses
This month I gave another talk on tiny house living, this time at the Marion Public Library. There was a good turnout. This is the fourth talk I've given in our area recently about small houses.
Thanks!
Many thanks to all of you who keep in touch and provide support for the work I do.
~ Greg
__________
Want More News? For additional news and updates you can subscribe to the Resources For Life Newsletter by sending an email to resourcesforlifenews-subscribe@yahoogroups.com
Origins. For those of you who are new to these monthly personal updates, they began about 16 years ago out of a desire to share from my personal life about topics of lifeways (faith), health, career, finances, relationships, effective living, and activism. This is based on the life map presented on the Resources For Life website.