Personal Update 201406 | 30 June 2014 | Monday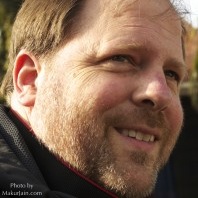 Greetings,
If we're not already connected on Facebook, please visit my new Facebook page and click Like.
Music. As some of you know, several years ago I launched Inspiring-Music-Videos. The site soon developed a following. I started getting requests from musicians and their agents to post videos on the site. By the fall of 2011, I was contacted by someone working with Snoop Dog on his new video, High off the Fame, and they offered to pay me for helping promote it prior to the official release. The site is now the #1 position for a Google search for inspiring music videos. Since that time, I've been contacted by other performers and promoters for both inspiring music videos and those in the rap / hip hop genre. For the Rap and Hip Hop music, I launched RapHipHopVideos.com. I'm now working with Marq Divine to promote his music and fitness training program.
Fitness. As mentioned above, I've been training with Marq Divine with a focus over the past two weeks on strength training. You can learn more at MarqDivine.com/Fitness or click here to view my workout recap videos.
Web Design. Most of my web development work during June was with developing the website for Marq Divine. This included photography and video production.
Photography. I've been fairly busy this month with photography, but too busy to get them posted to the site. I hope to catch up in July For now you can view my previous photo collections.
Given how busy I was with other projects, this past month I only posted a few articles on the Iowa City Technology Services website. See under Recent Posts on that site.
Many thanks to all of you who keep in touch and provide support for the work I do.
~ Greg
__________
Origins. For those of you who are new to these monthly personal updates, they began as a desire to share from my personal life about topics of lifeways, health, career, finances, relationships, effective living, and activism. This is based on the life map presented on the Resources For Life website.