Public Interest Funding Model
Over the past 30 years, one of the most rewarding and enjoyable aspects of what I do is public interest work and service projects.
Because I'm the owner, manager, and employee of my own business, there's a lot of cost savings and efficiency. This and some other secrets to business success result in a financial surplus that can be donated to local groups as a financial gift or in-kind contribution such as equipment or services.
Let's say the going rate for technology services and support is $100 per hour. Donating 10 hours per week to local groups that serve our community is like contributing $4,000 per month (or $48,000 per year). Office supplies, computers, and other useful resources can also be donated to local groups, saving them additional money.
By encouraging others to follow this same business model, economic value can be shifted into the public interest. It's that simple.
I enjoy giving generously. However, I find that organizations will value my contributions more, and use my resources with more frugality, if I charge a small fee. So, I've created a hybrid donation structure where value is donated, but some cost may be required depending on the situation. Sometimes it's entirely free, but sometimes a small fee is charged. It just depends on the circumstances.
Service Projects Portfolio
Below are some of the past and ongoing service projects that I'm working on. These are projects that I've done free of charge or significantly underwritten the cost.
---
Women's Network for a Sustainable Future
Website Services (Dec 2012 – Present)
Several years ago I was approached by the Women's Network for a Sustainable Future to assist with their website design. The site has gone through many revisions, with input from all steak-holders. I've been proud to be a part of the organization's growth and success. While some of the support has been fee based, much time has been volunteered.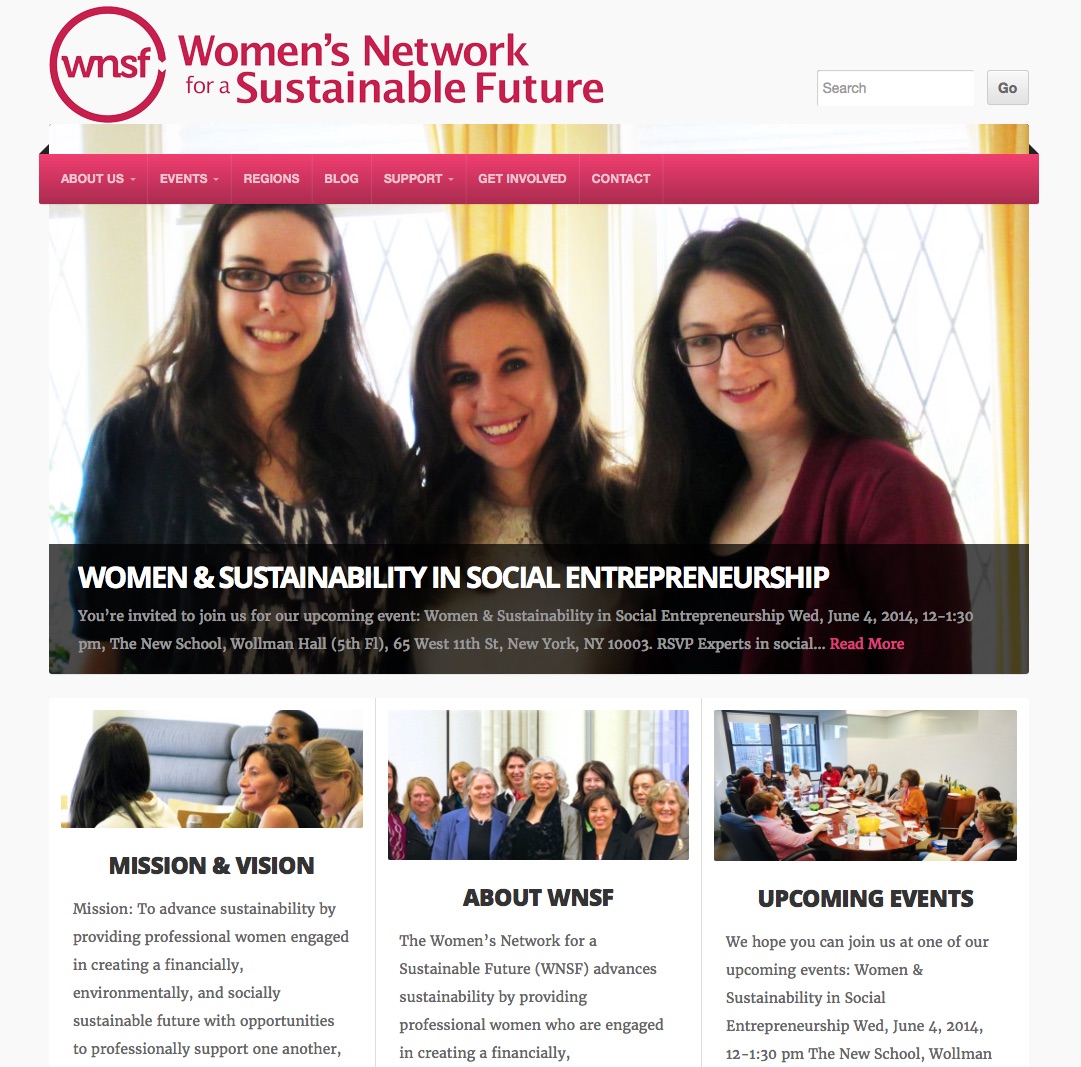 ---
Scattergood School
Tech Services (2013 – Present)
Over the past few years I've been pleased to provide on-site and phone-based tech support to Scattergood School, most of the time as a donation of labor.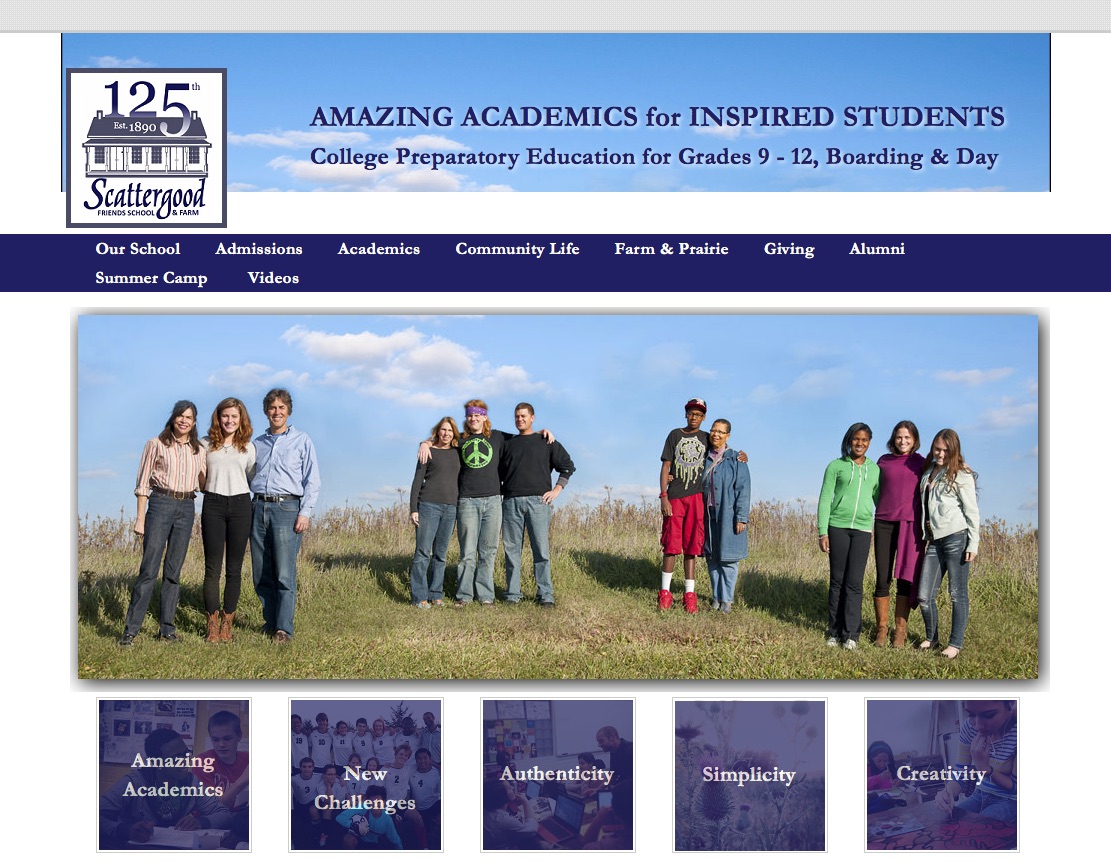 ---
Johnson County Justice Center
Site Design / Website Hosting / Social Media (July 2012 – Present)
With a focus on social justice and justice reform, the Johnson County Justice Center is a local initiative modeled after the Council of State Governments Justice Center. After an initial modest fee to help design and launch the original website, I continued maintaining the website and social media channels and continue to do so today.
---
Path of Hope
Site Design / Support (Sep 2015 – Present)
I was contacted by Path of Hope director Mike Mbanza about helping with a redesign of their website. I was inspired as I learned more about Mike's work through Path of Hope, and I wanted to provide the organization with an exceptional website. I charged for only a few hours of my time with the rest of the work and materials being donated.
---
Combined Efforts
Website Design and Support (2009 – Present)
In 2009, I began providing support to Combined Efforts which was then called Combined Efforts Theatre, and has now become much more than a theatre company. Today I continue providing website design support and training to empower the organization to be self-reliant with their website management and social media campaigns.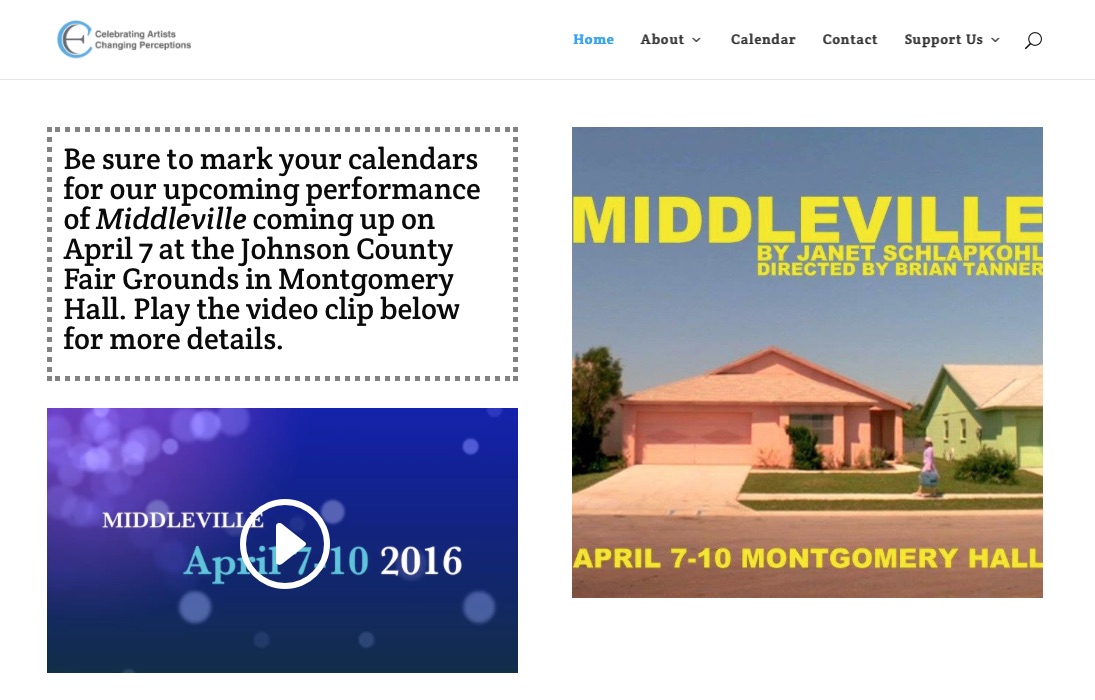 ---
Tiny House Iowa City
Site Design / Website Hosting / Social Media (Aug 2014 – Present)
Perhaps you've heard of the small house movement. These are tiny houses on trailers build with traditional residential materials. The movement was founded in Iowa City, but has become a global movement. When I learned about the tiny home of Doug Williams, and the group he was forming, I decided to contact Doug about creating a website and social media presence for his group. They now have hundreds of followers. The domain name registration, hosting, site design, and ongoing maintenance have been free of charge.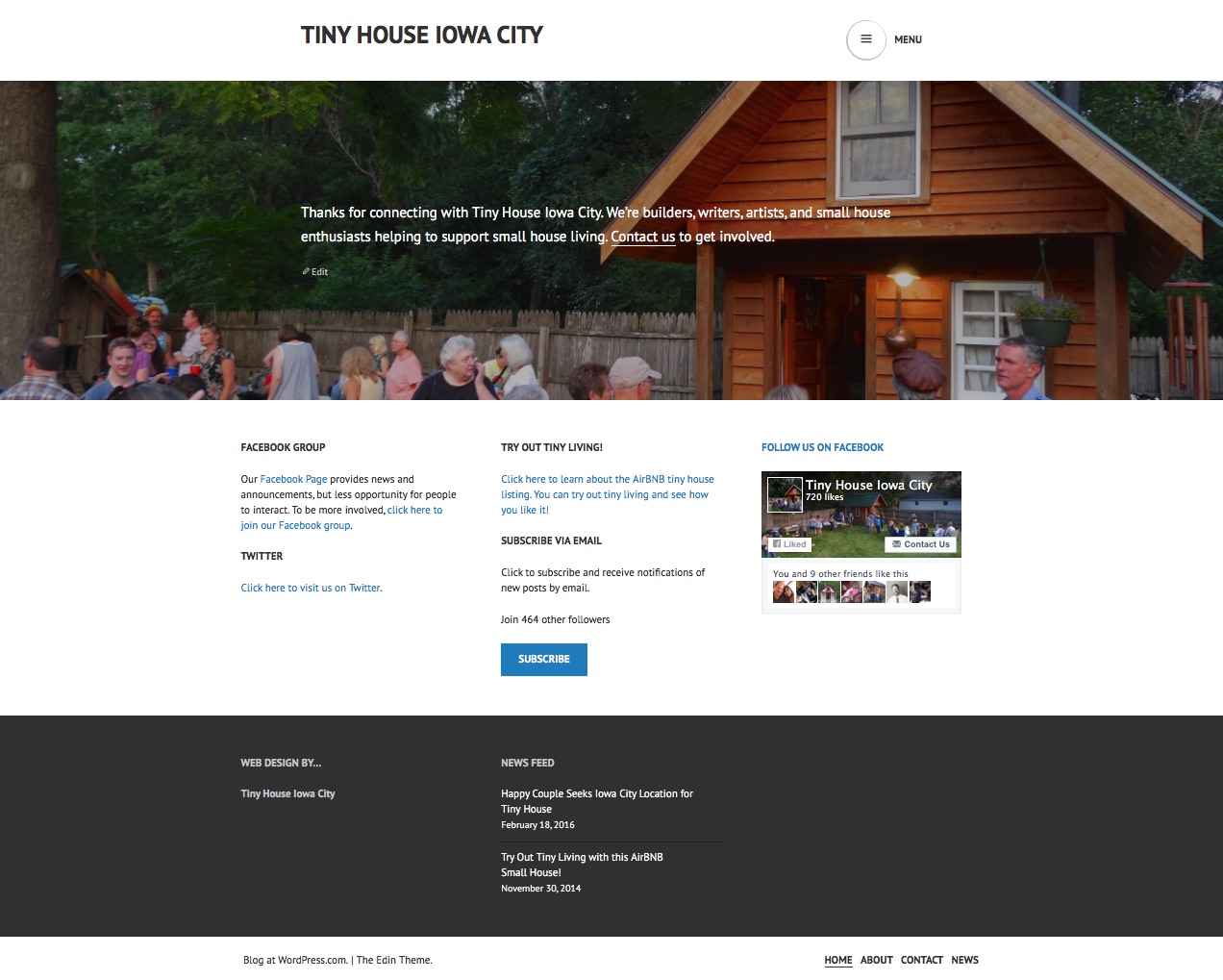 ---
Dances of Universal Peace
Site Design / Website Hosting / Social Media (Dec 2011 – Present)
I became aware of a small dance group in our community that was without a web presence (Dances of Universal Peace). In December of 2011, I reached out to the primary contact person and offered to create a website and Facebook page for their group. I covered all the cost of setting up and hosting their website, and volunteered my time to design it. Today, I continue hosting the site, and maintaining it for the group free of charge.
What's unique about this project is that the group owner had little interest in getting sucked into the mind boggling and time consuming details of social media and web design. So, I designed the site entirely on my own, and for the content of the site, I was able to use the newsletters and updates currently being sent out by email. These are what continue to keep the site updated with the latest news. So, essentially, it's a site that is, as easy to run as sending out an email. Those posts get re-posted to Facebook, Twitter, Tumblr, and other social media.
This was one of my early works toward creating a turn-key, no-cost, zero effort web presence.
---
Small House Society
Site Design / Website Hosting / Social Media (Oct 2002 – Present)
In the the fall of 2002, I became a co-founder of the Small House Society and was asked to create a web presence for what would turn out to be a global movement. Since then, I've continued providing site design, website hosting, and social media promotions free of charge.